Nissan Rogue vs. Toyota RAV4
When it comes to the compact SUV market, two vehicles stand out as popular choices for consumers: the Nissan Rogue and the Toyota RAV4. 
These versatile and reliable vehicles offer a blend of comfort, performance, and technology. And while they share some similarities, they also have distinct differences. Let's compare them across various aspects:
Exterior Design
Both the Nissan Rogue and the Toyota RAV4 feature modern and stylish designs that cater to different tastes. The Rogue has a sleek and sophisticated look with a rounded exterior, distinctive V-shaped grille, and boomerang-shaped headlights. On the other hand, the RAV4 exhibits a more rugged and adventurous appearance, characterized by a chiseled front fascia and aggressive wheel arches. Ultimately, personal preference will play a significant role in determining which design you find more appealing.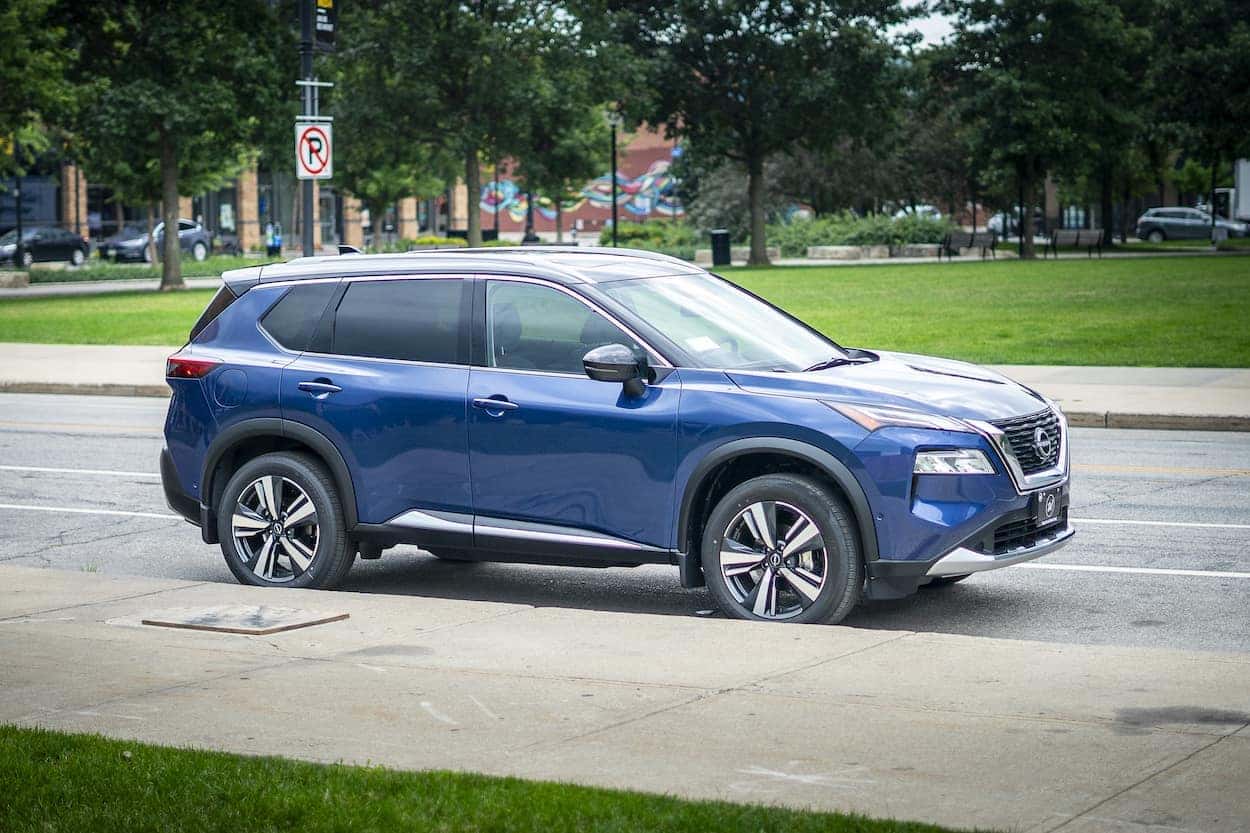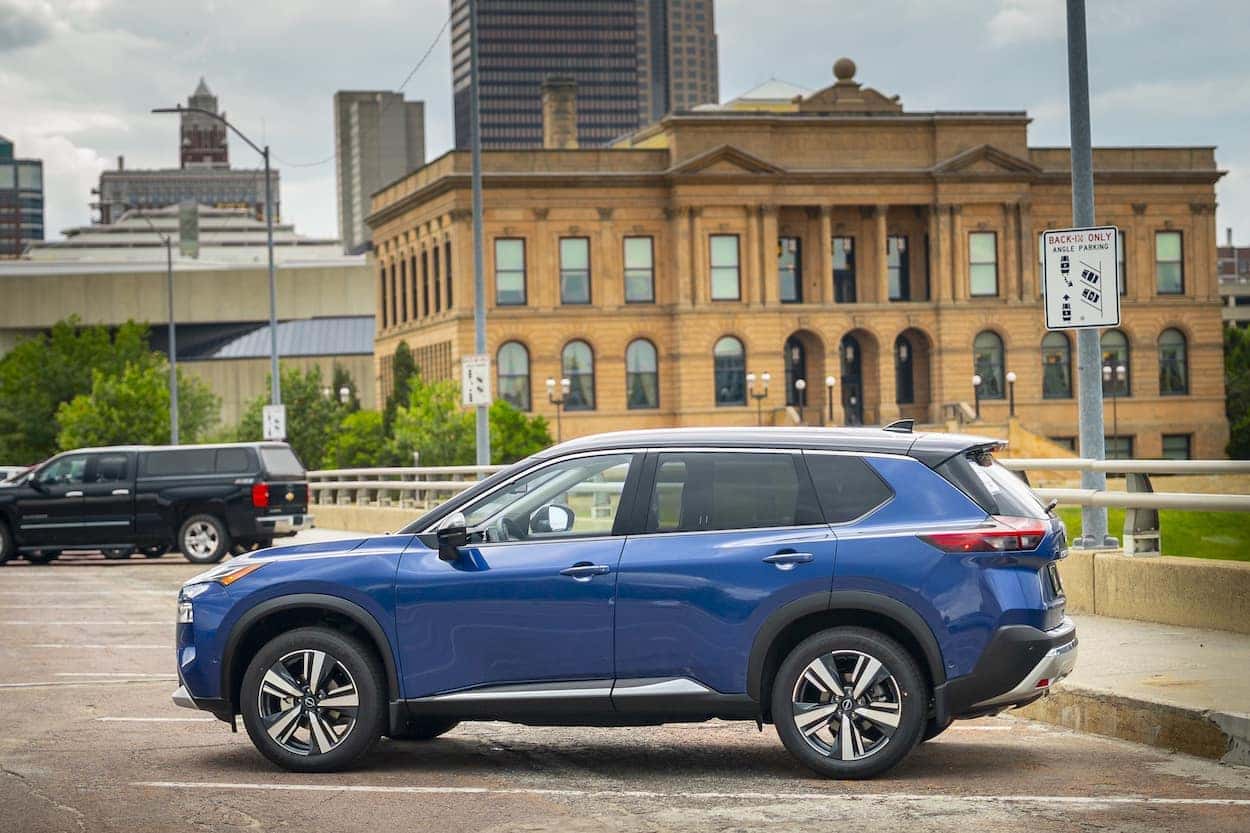 Interior Comfort and Space
The interior of the Rogue and RAV4 is well-designed and offers comfortable seating for five passengers. The Nissan Rogue offers a refined cabin that looks more upscale, and its materials feel more premium with high-quality materials, comfortable seating, and a user-friendly layout. It also boasts the class-exclusive Divide-N-Hide cargo system, providing versatile storage options. The Toyota RAV4 offers a spacious cabin with good headroom and legroom for both front and rear passengers.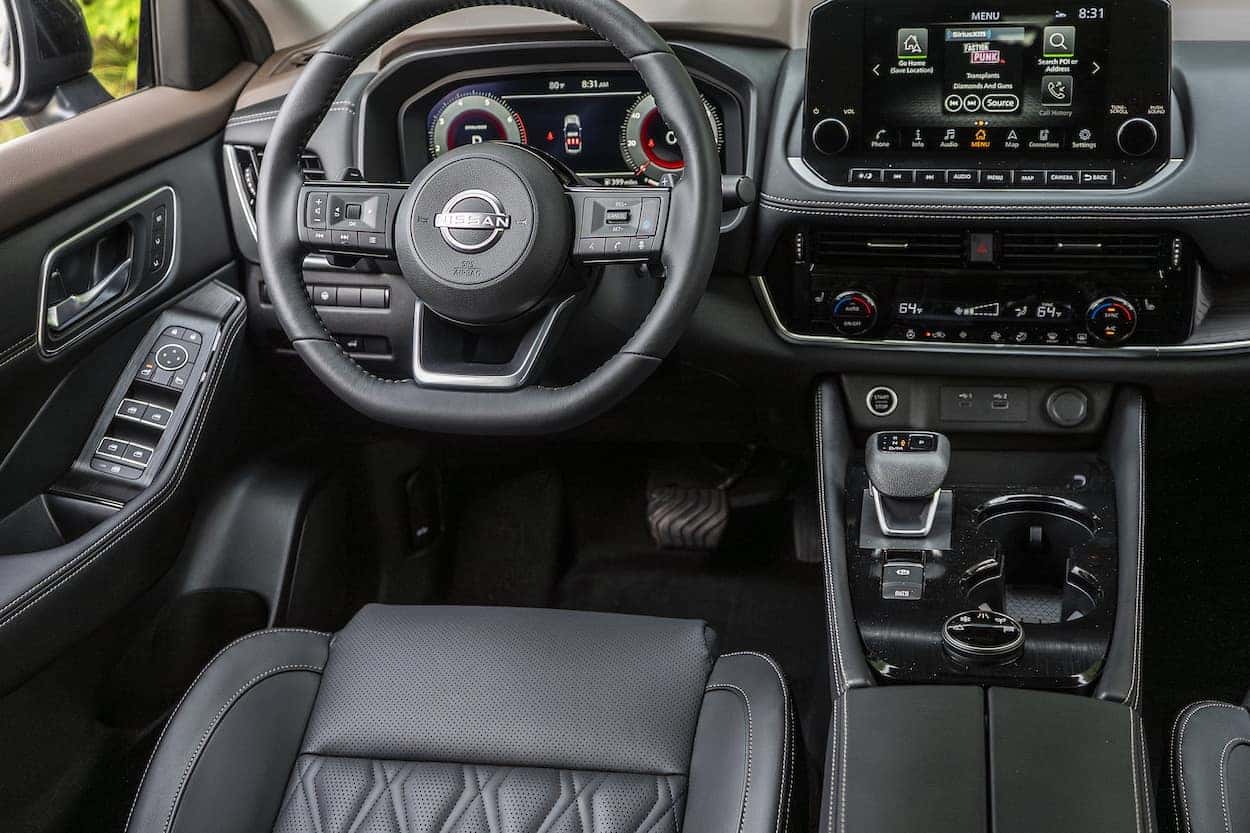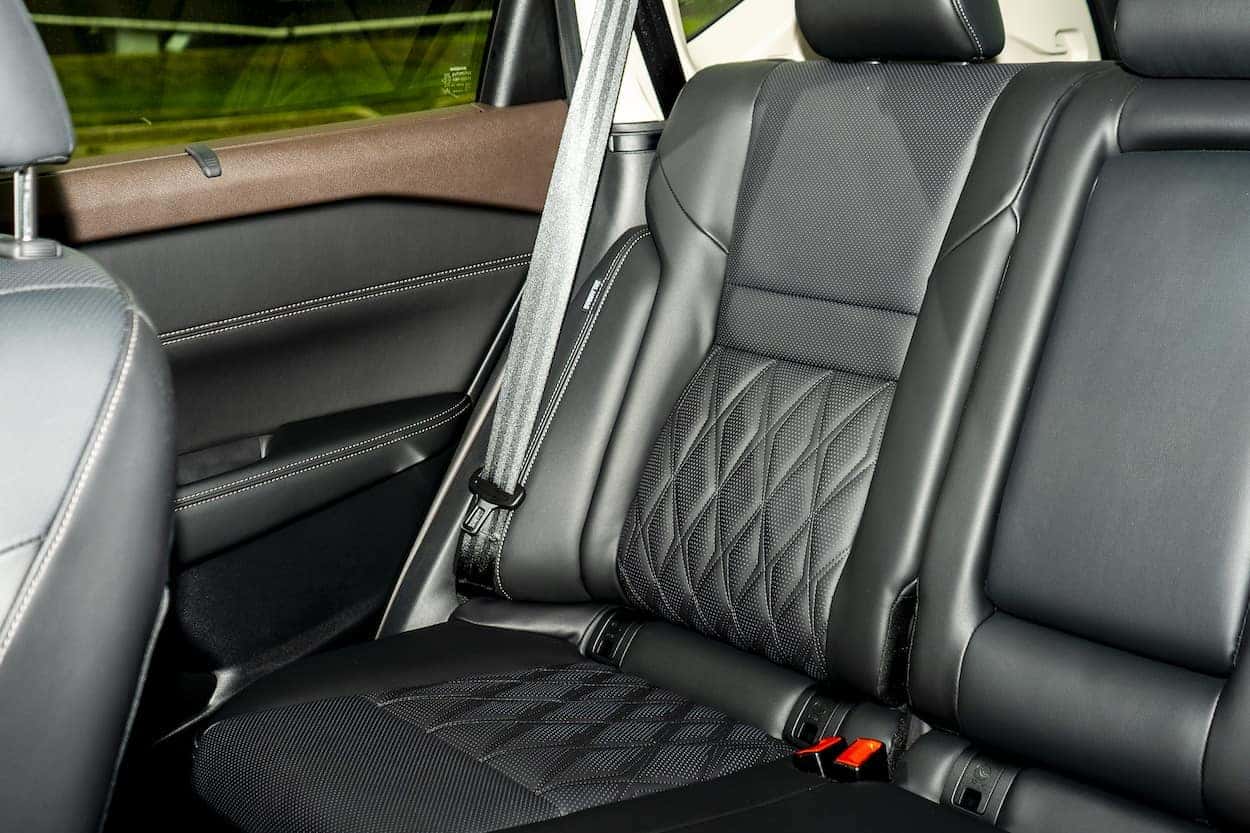 Fuel Efficiency
The 2023 Nissan Rogue returns better fuel economy than the Toyota RAV4. EPA ratings are 29-30/36-37 mpg city/highway with front-wheel drive and 28/35-36 mpg with all-wheel drive. The 2023 Toyota RAV4 returns 27/34-35 mpg with front-wheel drive and 25-27/32-34 mpg with all-wheel drive.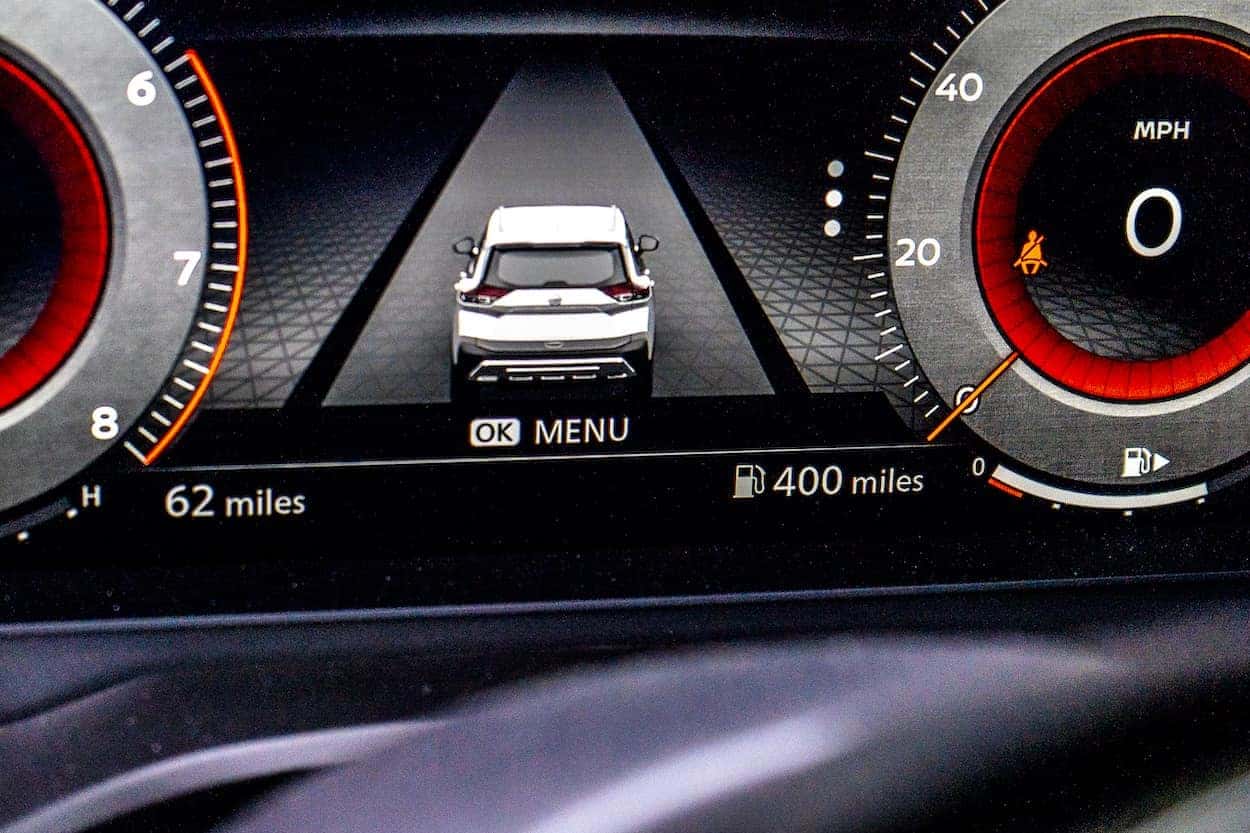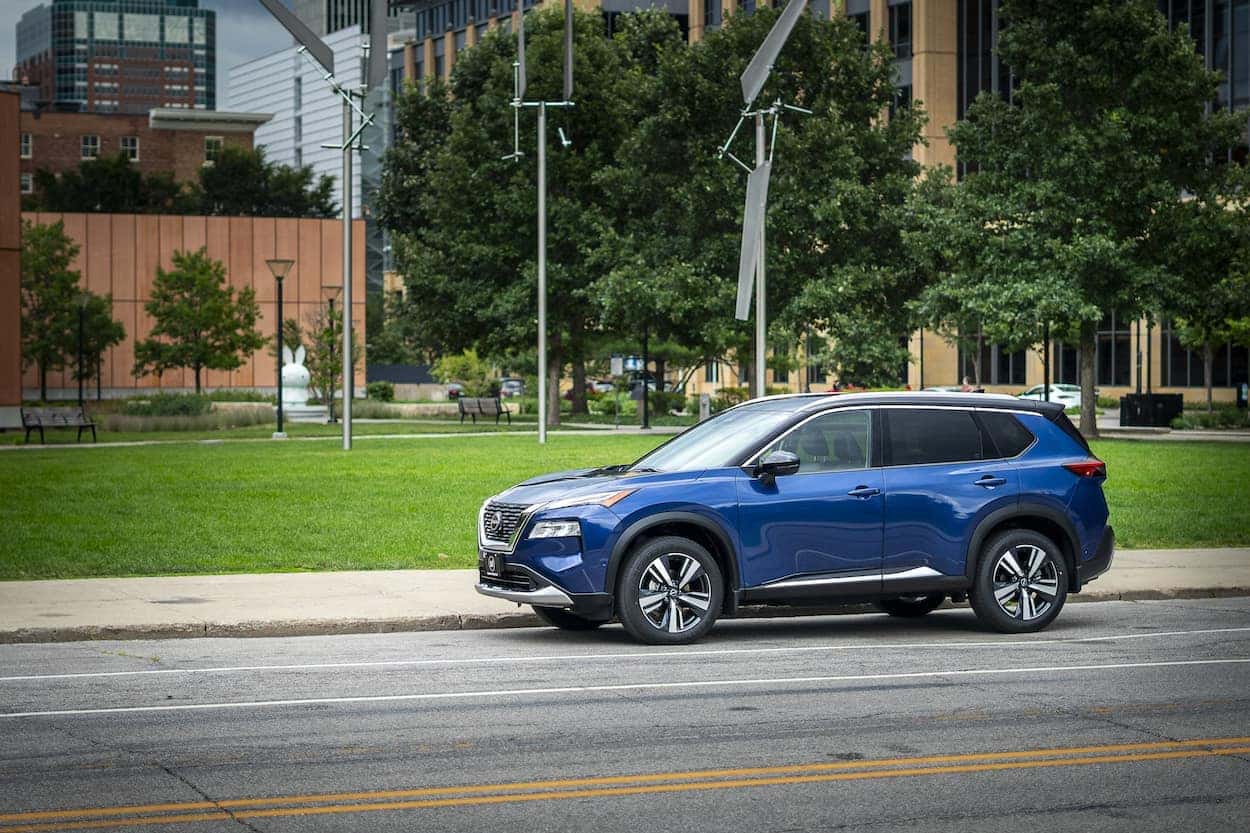 Safety Features
Both the Nissan Rogue and the Toyota RAV4 prioritize safety by offering advanced driver-assistance systems. The Rogue features Nissan's Safety Shield 360, which includes features like automatic emergency braking, blind-spot monitoring, rear cross-traffic alert, and more. The RAV4 incorporates Toyota Safety Sense 2.0, which provides similar features such as pre-collision warning, lane departure alert, adaptive cruise control, and pedestrian detection.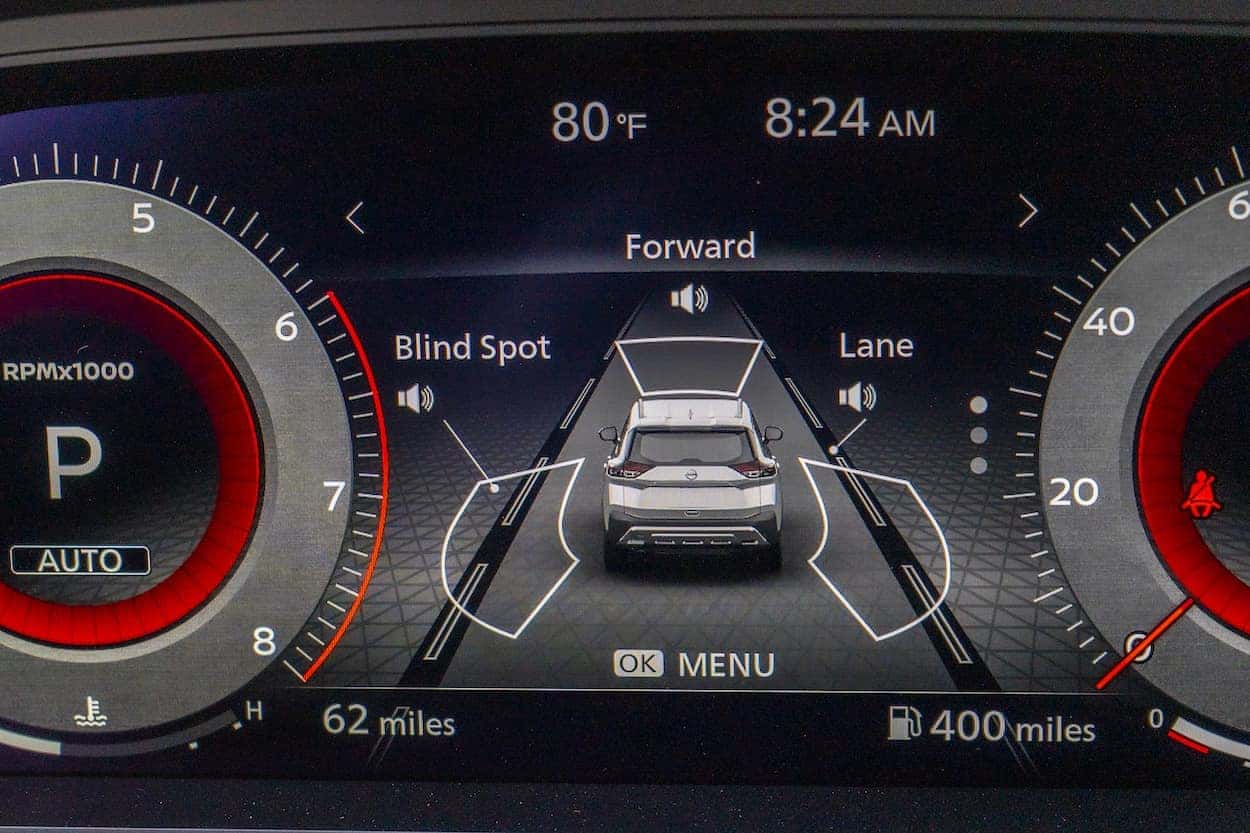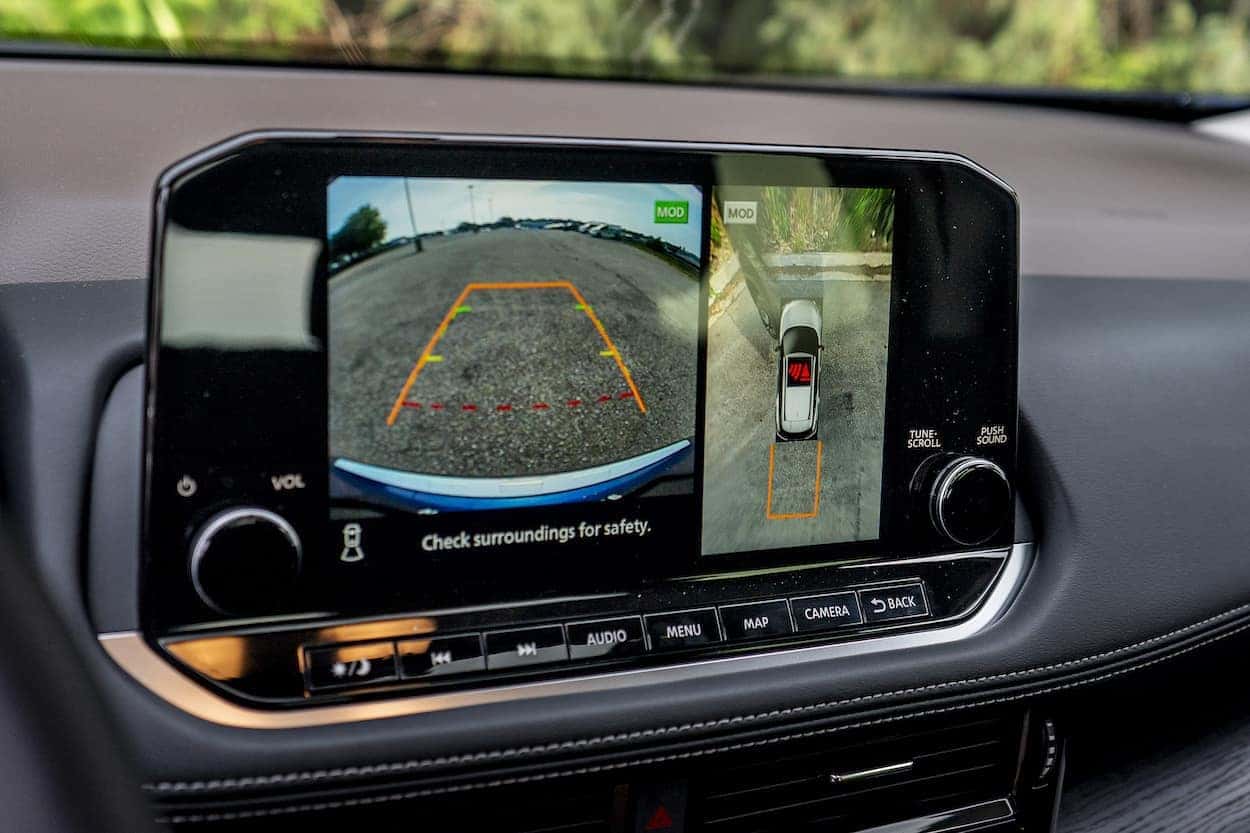 Technology and Infotainment
In terms of technology, both the Rogue and the RAV4 have their unique offerings. The Nissan Rogue boasts an 8-inch touchscreen infotainment system with Apple CarPlay and Android Auto compatibility. It also offers optional features like a digital instrument cluster, wireless charging, and a premium Bose sound system. The Toyota RAV4 comes standard with a 7-inch touchscreen display. It offers Toyota's Entune infotainment system.